Both our locations are now Open!
Place Your Party Orders Early!
Please place your party orders for Christmas before Sunday, December 19th, as we are having supply issues with product & containers. While we appreciate your business, we cannot guarantee being able to fulfill orders placed after that date. Please order early this year!
Thank you for understanding!
Riccardi's Staff & Family
Fairhaven  Dining Room
DINING ROOM NOW OPEN
FOR LUNCH ON WEEKDAYS!
Dining Room 
Monday to Thursday 11am to 8pm
Friday 11am to 9pm
Saturday 12 noon to 9pm
Sunday 12 noon to 8pm
CLOSED EASTER SUNDAY 2021.
Fairhaven Take-Out
Open daily from
11am to 9pm.
Curbside pickup is available.
Fairhaven
Call 508.996.4100
Order Online Here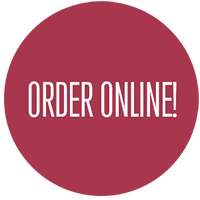 Delivery Services Available
Open daily
from 11am to 9pm.

New Bedford  Dining Room 
Dining Room 
Monday to Thursday 4 to 8pm
Friday 4 to 9pm
Saturday 12 noon to 9pm
Sunday 12 noon to 8pm
CLOSED EASTER SUNDAY 2021.
New Bedford Take-Out
Open daily from
11am to 9pm.
Curbside pickup is available.
New Bedford
Call 508.991.4200
A Message to Riccardi's Loyal Customers
Riccardi's Restaurant has been operating for 47 years, thanks to the loyalty of our customers and staff. Your health and safety are our number one priority amid the growing concerns about the Covid-19/coronavirus.
As we enter our 6th decade of operation, our commitment to our community has never been stronger.
Our top priority has always been to provide the best quality food and value for our guests. Riccardi's prides itself for having maintained sanitation standards that have always exceeded local, state and federal requirements.
We will continue to maintain a heightened level of cleanliness and awareness due to the Covid-19/coronavirus. Our managers have been giving daily instructions to our employees regarding hand washing, disinfecting all surfaces and discouraging personal contact, including hand shaking.
We would love to continue you to serve you with our take-out service or through one of the delivery services mentioned above.
Thank you for your loyalty and support.
Michael and Jean Riccardi, Managers and Staff
[masterslider id="1″]
Riccardi's is prepared the authentic way,"the Italian" and "the Sicilian" way, like my Mama Giovanna cooked for me and like her Mama Nunziatta cooked for her. That is why we know you will enjoy your dining experience here, returning soon to sample perhaps another one of our special dishes. Our family recipe for thin, crispy crust pizza has been the local favorite since 1973.
If this is your first time dining with us, you will quickly realize why so many of our customers dine with us regularly. They have discovered we work hard to offer the best Italian cuisine. The little touches are important to us, that's why we've enjoyed the pleasure of serving you for over thirty years.
Our entire menu is also available for carry-out!
Buono Appetito,
Michael & Jean Riccardi
Voted SouthCoast's
"Best Italian Restaurant" & "Best Pizza" Since 2003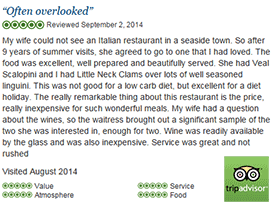 Let us cater your event!
We are the area's largest off-premise, full service caterer with 32 years of experience.
Our professional staff will deliver and serve a complete buffet dinner for a larger function at the hall of your choice (minimum 75 people).
Let us cook for your next party!
We can prepare large or small, hot and cold party platters tastefully presented and ready for you to pick up and go. All you do is uncover and serve.
For event catering call Maddie or Vicki at 508.992.6800.