Italian Meatballs
Baked Lasagna
Chicken Cacciatore
Italian Sausage
With Peppers & Onions
Antipasto Salad
Crusty Rolls & Butter
Assorted Pastry
Coffee-Punch
$11.95 per person



Baked Lasagna
Italian Meatballs
Baked Glazed Ham
Baked Beans
Chicken Salad Sandwiches
Potato Salad
Anitpasto Salad
Brownie-Cake Square
Coffee - Punch
$10.95 per person



Roast Sirloin of Beef
Hand Carved on the Buffet
Seafood Newburg
over Puffed Pastry
Garlic Roasted Potatoes
Hawaiian Carrots
Cloverleaf Rolls & Butter
Petite Eclairs
Raspberry Cream Squares
Coffee-Punch
$18.95 per person



Prime Rib of Beef
Hand Carved on the Buffet
Oven Baked Potato
Garden Salad
Hawaiian Carrots
Honey Wheat Rolls
Light Rye Rolls
Petite Eclairs
Raspberry Cream Squares
Coffee-Punch
$18.95 per person



Oven Fried Chicken
Sliced Roasted Beef w/Gravy
Oven Roasted Potatoes
Garden Vegetables
Tossed Salad
Cranberry Sauce
Crusty Rolls & Butter
Assorted Pastry
Coffee-Punch
$11.95 per person



Baked Stuffed Breast of Chicken
with Gravy
Oven Roasted Potatoes
Garden Vegetables
Tossed Salad
Cranberry Sauce
Crusty Rolls & Butter
Cake Squares
Assorted Pastry
Coffee-Punch
$11.95 per person



Meatballs
Baked Ziti
Pasta
Chicken Salad Sandwiches
Ham Salad Sandwiches
Antipasto Salad
Potato Salad
Assorted Pastry
Coffee-Punch
$9.95 per person



Baked Lasagna
Italian Meat Balls
Oven Fried Chicken
Antipasto Salad
Oven Roasted Potatoes
Crusty Rolls & Butter
Assorted Pastry
Coffee-Punch
$10.95 per person



Italian Meatballs
Chicken Salad Sandwiches
Ham Salad Sandwiches
Antipasto Salad
Potato Salad
Assorted Pastry
Coffee-Punch
$8.95 per person



Baked Lasagna
Italian Meat Balls
Antipasto Salad
Crusty Rolls & Butter
Brownies-Cupcakes
Cake Squares
Coffee-Punch
$9.95 per person



Spaghetti with Sauce
Italian Meatballs
Antipasto Salad
Crusty Rolls & Butter
Brownies-Cupcakes
Cake Squares
Coffee-Punch
$9.95 per person



½ Spring Chicken Barbeque
Texas Style Baked Beans
Homemade Corn Bread
Native Corn on the Cob
Pesto Pasta Salad
Fresh Melon and Strawberries
Coffee-Punch
$12.95 per person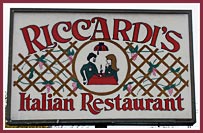 PLEASE ALLOW FOR 15% SERVER CHARGE
Minimum 75 People or over - Delivery and Service
All necessary paper products included - plastic coated plates, forks,

knifes, napkins and cups included free.
For a more elegant buffet, china and silverware are available

at $1.00 per setting.
Please allow appropriate notice on meals to be served.

A deposit is required when date is booked. Add 7% MA Meals Tax.

PRICES ARE EFFECTIVE JULY 1, 2012 AND ARE SUBJECT TO CHANGE.


SPECIAL DISCOUNT FOR TAX EXEMPT SENIOR CITIZEN GROUPS.